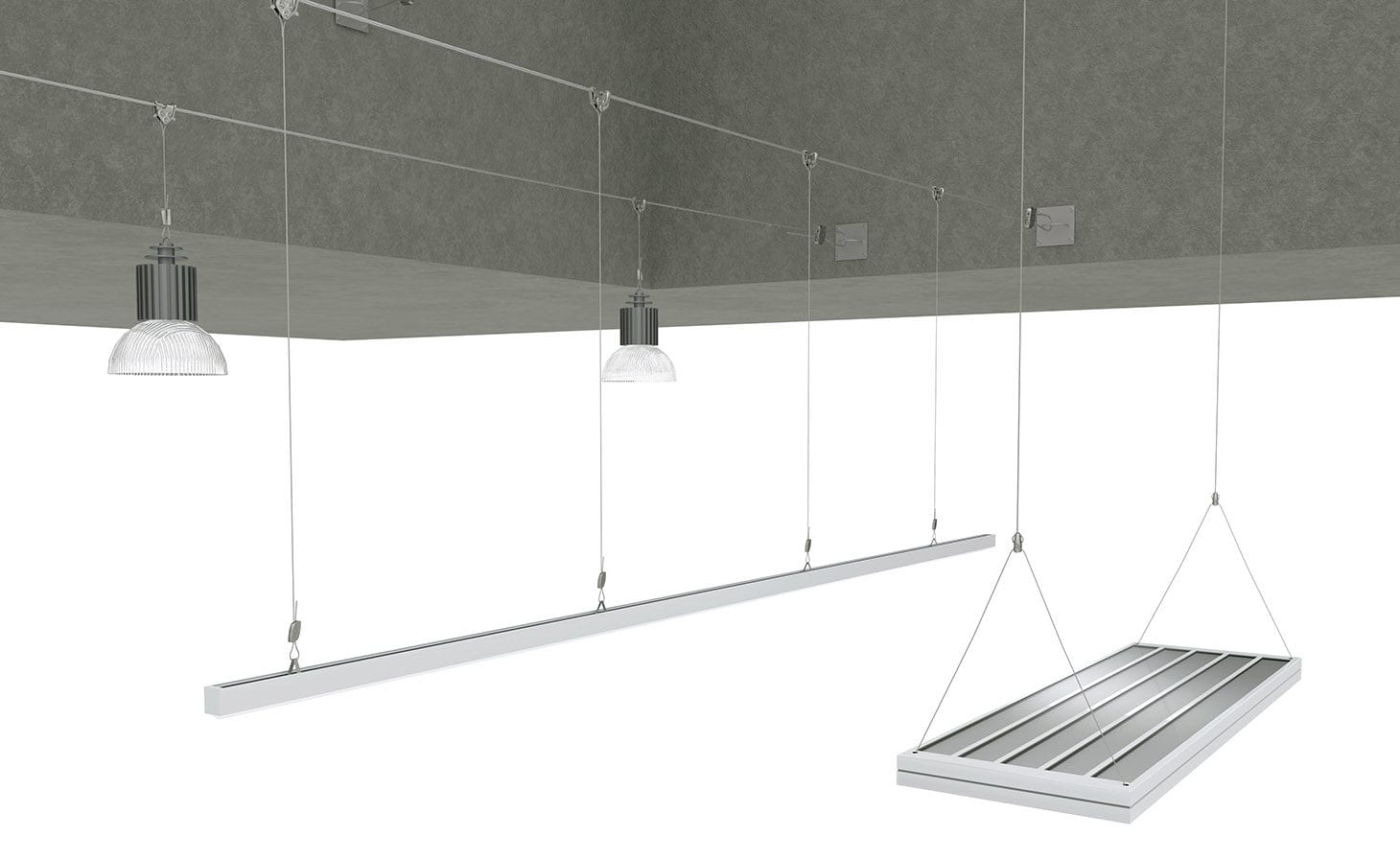 The global lighting industry is evolving and is expected to enjoy healthy future growth. Population and urbanization increases drive this trend in general, whilst government regulation, resource scarcity and concerns around climate change are driving the development of smaller, more energy efficient lighting. This, in turn, facilitates the trend towards more aesthetically focused lighting units.
Gripple has developed the lighting product range with these trends in mind and deliver complete solutions for all lighting applications. Offering a sleek, professional and discreet finish, and market leading ease of installation, without compromising on maximum load rating. Supplied in ready-to-use kits with your choice of end fixing and wire rope length, Gripple products provide a complete off-site solution, catered to the needs of your project. Whether you're suspending panel, strip or high bay lighting, Gripple have a range of products to suit all lighting applications.
The Angel Hanger is designed for architectural lighting suspensions where aesthetics are crucial and offers simple one-handed adjustment and a range of feet options to accommodate many types of luminaires.
The Gripple range of suspension solutions for lighting has been designed to save you time, money and labour by improving the efficiency of the installation process. Unlike traditional methods, Gripple kits require no on-site cutting, filing or hot works, so offer enormous health and safety benefits for your project.