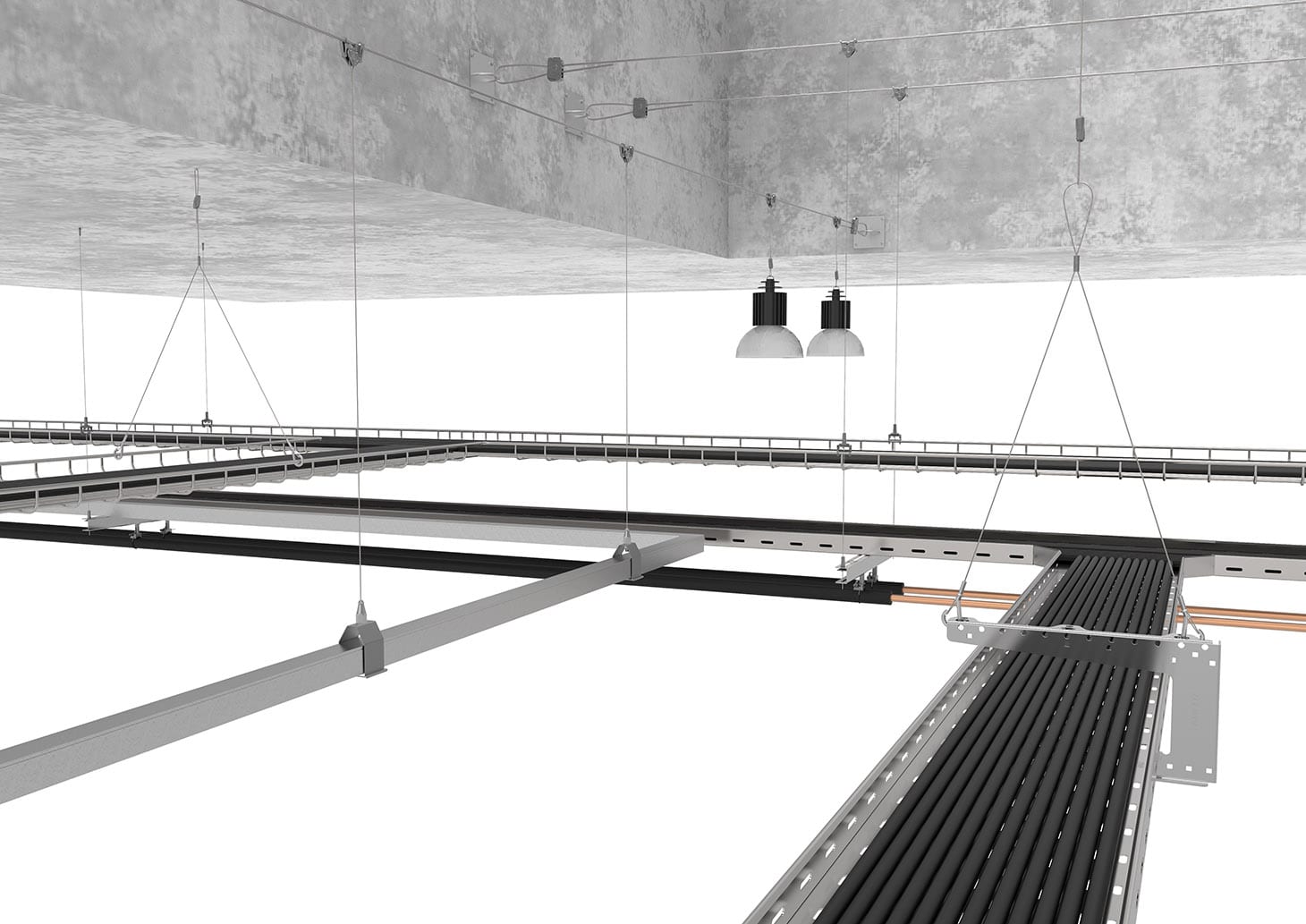 The Gripple range of supports and hangers for electrical applications has been developed to provide a fast and versatile solution for suspending all types of electrical containment including basket and cable tray suspensions.
Gripple products are designed to save time, labour and reduce costs by making the installation quicker and easier. Supplied in ready-to-use kits, the products in this range are lightweight, require no on-site cutting and reduce the time spent at height, offering enormous health and safety benefits for your project.
Gripple's products are designed to save you time and labour costs, when installing basket or cable tray suspensions, thus improving the efficiency of your installation. Wires can be pre-installed prior to module installation. Gripple hangers offer fall arrest for safe lifting should the lifter fail, and provide the added option of installing from the ground. As a result, installation time is dramatically reduced compared to traditional methods, with no need for cutting or bending rod into place. Unlike traditional methods, Gripple kits do not require cutting, filing or "hot works" permits.